About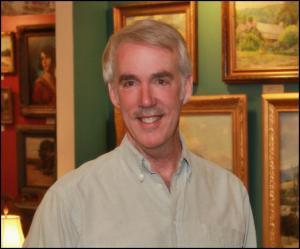 Art has been defined as the product of human creativity and encompasses the creation of beautiful things, objects, words and feelings. Art is an essential ingredient in a life well lived. The word itself stems from a very old word meaning "to complete, to fit or join together" and this truly represents as well what art brings to our lives.
Fine art refers to art created for pure aesthetic expression or contemplation rather than utility. Many might consider it the amongst the highest levels of human endeavor as it is not what we need to survive but what we survive for.
My life over the past 20 years has been devoted to works of fine art with a particular focus on that blossoming period of California painters and artists that has found great favor with collectors and investors alike.
Whether you wish to acquire or sell a piece of fine art we are there to assist and guide you.